Handcrafted guitars that sound as beautiful as they look
Operated by luthier Jeffrey McKay, McKay Guitars is an independent Canadian guitar manufacturer located in Ottawa, ON that specializes in custom guitars that are hand carved to look, sound and play their best.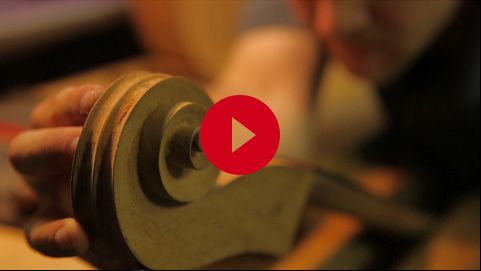 Philosophy
Custom designed and built for each musician
The bond between a musician and their guitar is something truly special. That's why each McKay guitar is crafted by hand to match each player's distinct style. That way, you get an instrument that sounds and feels the way you want it to — each time you pick it up.
Handcrafted Styles
Quality and craftsmanship come together in perfect harmony
McKay Guitars are handmade with only the finest materials and techniques, which make playing them not only sound better, but feel better too.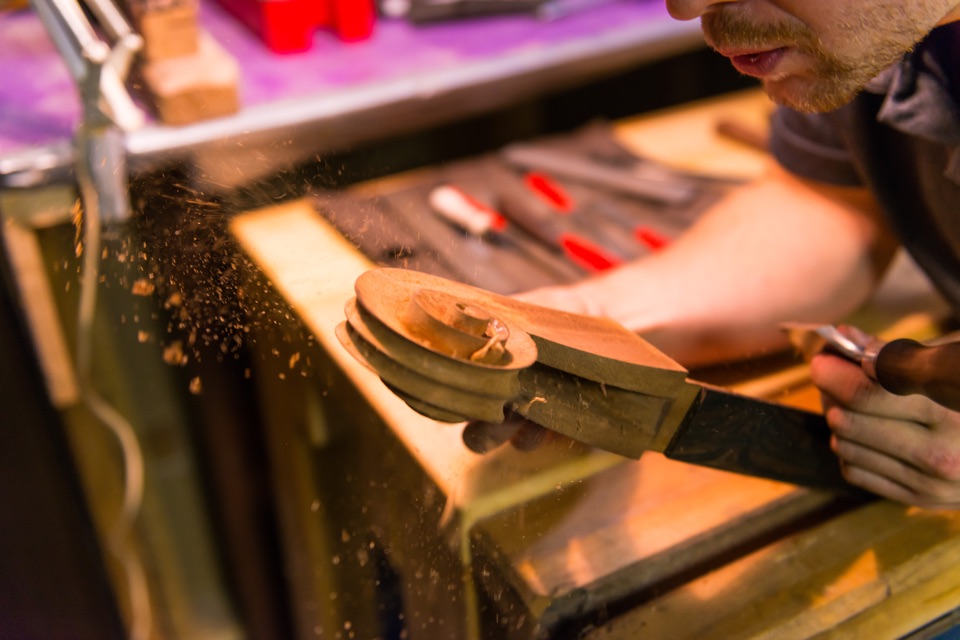 Complement your tone with elegant woods
Visually stunning woods hand carved within the right tolerance to resonate the perfect sound for your playing style.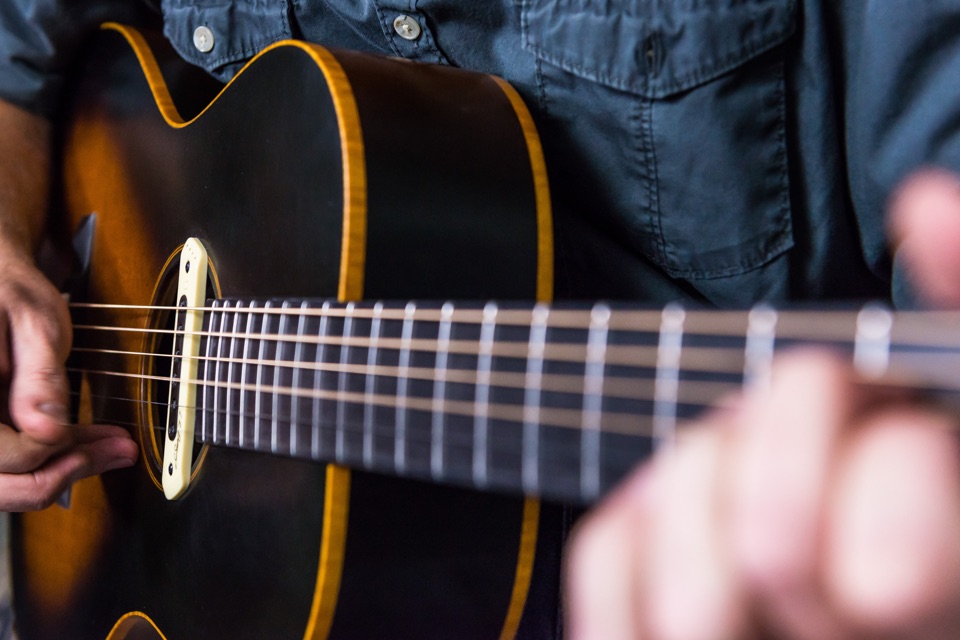 Play effortlessly with a neck crafted for your hands
Smooth, ergonomic necks and fret boards set with ideal action to make playing feel effortless.
Amplify your sound with the right hardware
Custom choice of pickups, machine heads and accessories to ensure each note and chord sounds its best.
Personalize everything down to the last detail
Beautifully carved inlays, one-of-a-kind bridges and custom designs that reveal each player's distinct personality.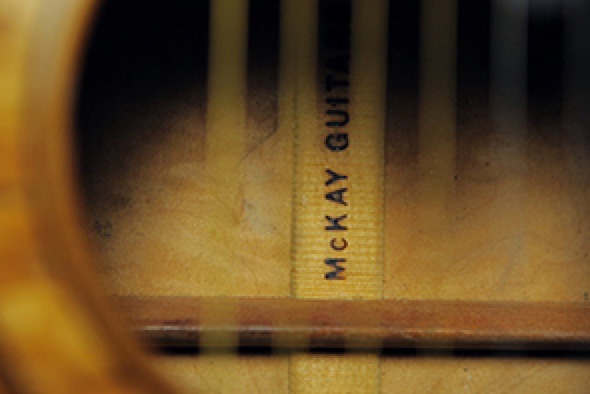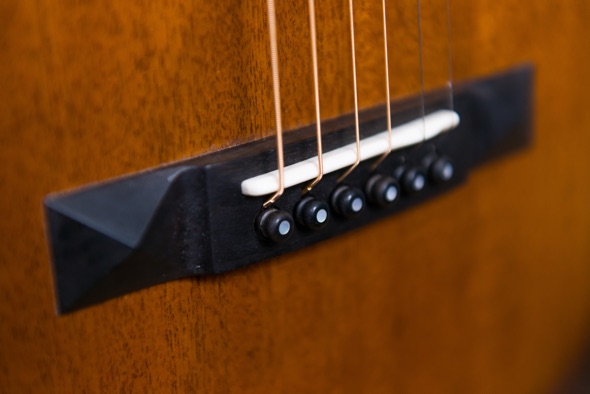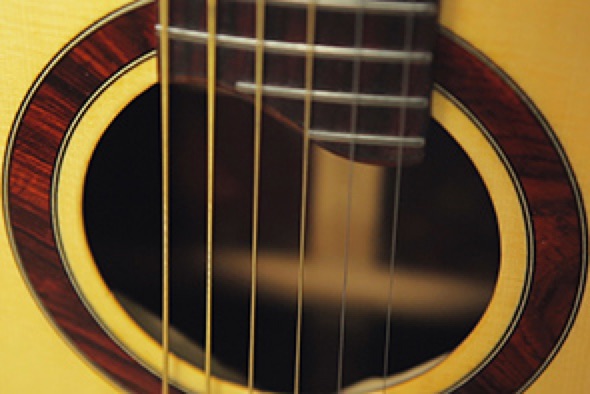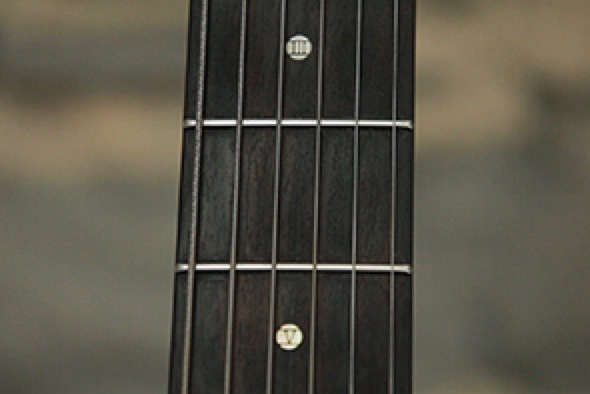 The Guitars
The perfect instrument — no matter your playing style
Whether you're looking for an acoustic, electric or archtop — or another stringed instrument — our creations combine a rich, full-bodied sound with creative designs for a finished product that speaks volumes.
Hear what our clients have to say
"McKay Guitars exceeded my expectations with their impeccable creations. The shapes of the instruments, the hardware, the choice of woods and finishing all came together to form two complementary masterpieces."
"McKay Guitars are, at once, pieces of art as well as beautiful sounding instruments that play with ease and accuracy."
"I approached McKay Guitars with something very specific in mind. They listened to my style of playing and made sound suggestions regarding design that I had not considered. The finished guitar looks exactly like what I had imagined, which is a testament to their tone-wood intuitiveness and attention to artistic detail."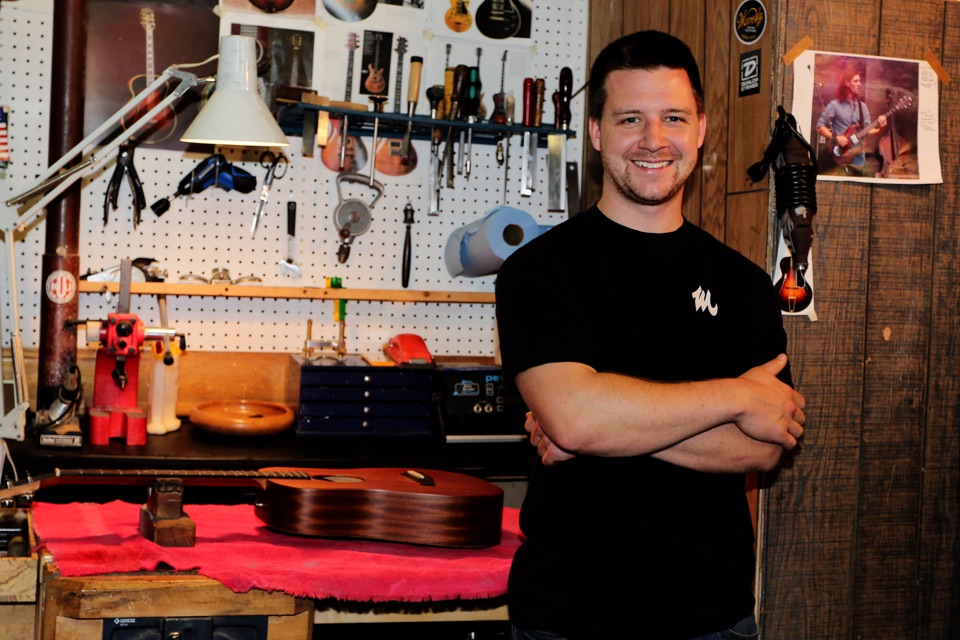 Contact
Come try a McKay guitar — you won't want to put it down
Let us know what you're looking for and we'll get back to you as soon as we can.